The mortgage process is complex, but it can be broken down into the following steps: pre-approval, inspection, appraisal, and closing. Before searching for a home, it is advisable to get pre-approved for a mortgage so you know exactly what you can afford.
Rates are always changing, is now the best time for you?
We'll help you understand your options so you can feel confident in your decision. Mortgage Daily is a trusted resource, used by millions of Americans daily, to help navigage the complicated world of mortgages refinances, and the home buying and selling process. Let's start here. Where would you like to start?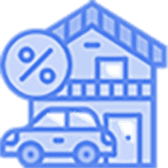 Refinance Your Home. When Is The Best Time?
Thinking about refinancing your home? Or something you have not yet thought about? It may be something to think about. See if the time is right.
Purchase a Home. Take it 1 step at a time.
Whether you're a first time home buyer or an experienced home buying verteran, Mortgage Daily has resources for you. Let's get started.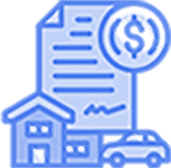 Selling Your Home. It's Not Rocket Science, Let's Break It Down
Let's break it down and take it one step at a time. Learn how to maximize your profits and the new trend son what buyers are looking for

Looking For Something Else?
What do you want to know? We are always adding new free & exciting resources for you to use!
Stay Up To Days with Today's Latest Rates
Mortgage
Today's rates starting at
Home Refinance
Today's rates starting at
Home Equity
Today's rates starting at
HELOC
Today's rates starting at